European Rifle Championship
By Kelly Neal
IPSC held its first ever Level IV rifle competition in Kongsberg, Norway on July 13-17, 2009 with 220 competitors.
Finland dominated the match with teams winning both Open and Standard division. Finn Rainer Peltokoksi won Open and the Open shootoff and Finn Isto Hyyrylinen won Standard. Sverre Idland won the Standard shootoff.
The United States sent 4 shooters in the Standard Division Kelly Neal 2nd place, Robbie Johnson from the AMU, 3rd place, Kurt Miller 4th place and Trapr Swonson 9th place, and 5 shooters in Open. Daniel Horner 6th, Jerry Miculek 11th, Henning Walgren 12th, Sharon Kay Miculek 46th and Daniel Earnest 53rd. Jerry won Open Senior and Kay won Open Lady.
Hopefully we can have a Level IV rifle match here in the U.S.!
Video courtesy of Kelly Neal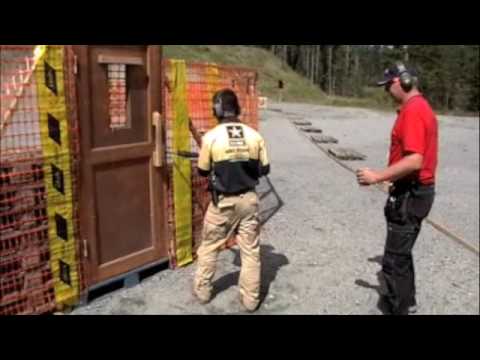 Check out more videos and comments from the match at Kelly's 3-Gun blog.